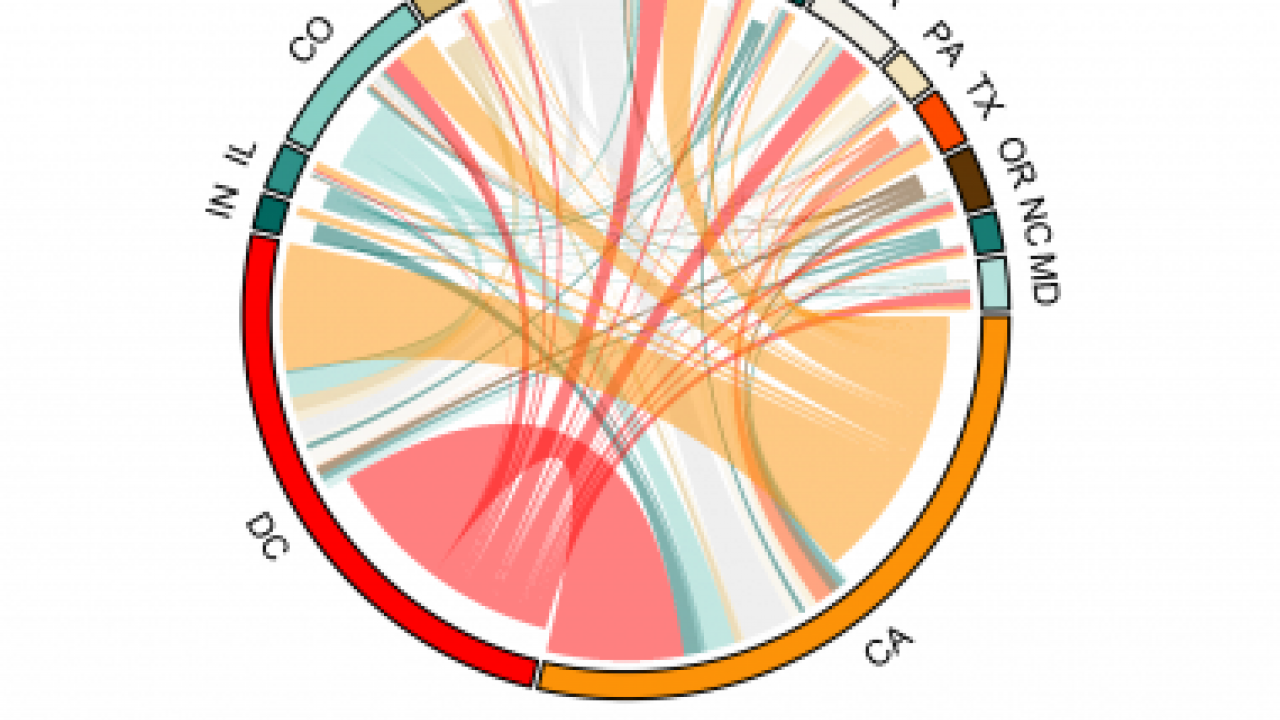 We just released a policy brief with our initial analysis of the structure of Twitter networks centered on California agriculture.  Starting with 153 users identified as relevant to California agriculture by the UC Division of Agriculture and Natural Resources, we traced the followers and followees of the initial group to identify approximately 59K Twitter users.  The results clearly support the idea that social media outlets like Twitter can be a valuable aspect of strategic communications, education, and outreach about agriculture and the environment.  Among the most interesting findings are:
1.  The network is divided into 10 communities including climate, food, water, agriculture, plant sciences, politics, international development, viticulture, gardening, and animal welfare.
2. Each community has central hashtags and users that can be used to coordinate communication.
3. The communities have strong but variable geographic patterns.  All of the communities feature bi-coastal communication, while some communities are more centered within California and the west (water) while others are highly international (international development). Twitter communication spanning thousands of miles.
4.   West Coast users are mainly exporting information to the East Coast (writing tweets that target East Coast users via @mentions) and importing information from the East Coast(retweeting messages that originate in the East Coast).
All of the details and graphs are in the policy brief! However, the graph associated with this blog is a bonus graphic that shows patterns of information exchange regarding the water topic between different US states.